04.09.2021
If a private limited company was originally established without an immediate contribution, an application for deletion of the notation of the establishment of a private limited company without a contribution must be submitted to the e-business register portal after the share capital has been paid in.
To do this, enter the e-business register portal with an Estonian ID card, Smart-ID or mobile ID. Next, select  "My Dashboard" from the top menu and click on the name of the private limited company on the page that opens.
Then click the "Change data" button on the Main information section.
The change entry application form will now open, where you must select the "Capital" part of the application from the left menu. And then click the "Change" button.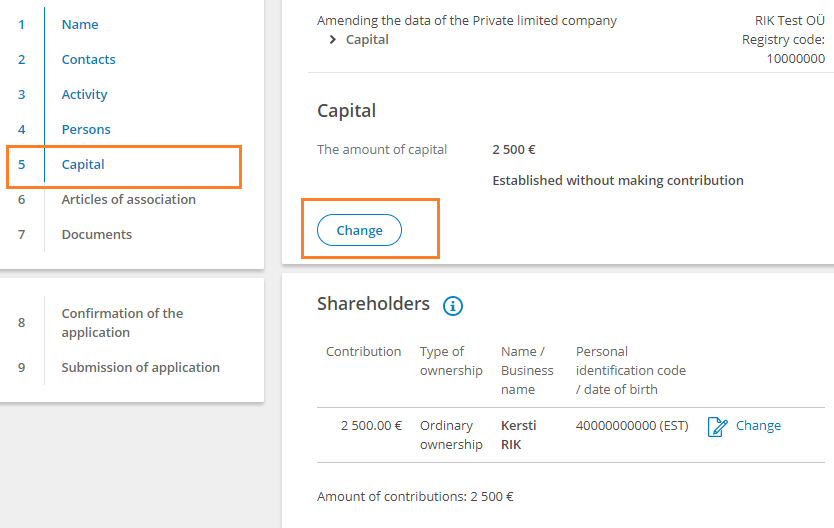 Uncheck the box next to "Established without making contributions" and save your changes.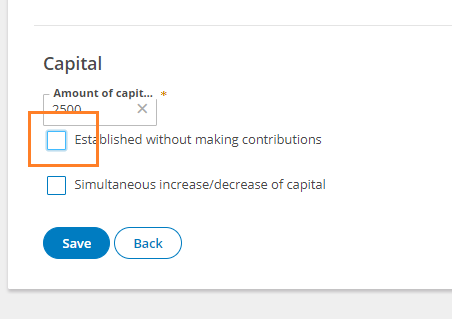 Next, proceed to the "Confirmation of the application" stage and sign the application. If the private limited company has no specifications for the right of representation, the application must be digitally signed by at least one member of the management board.
To do this, click on the "Sign" button at the bottom of the application confirmation page.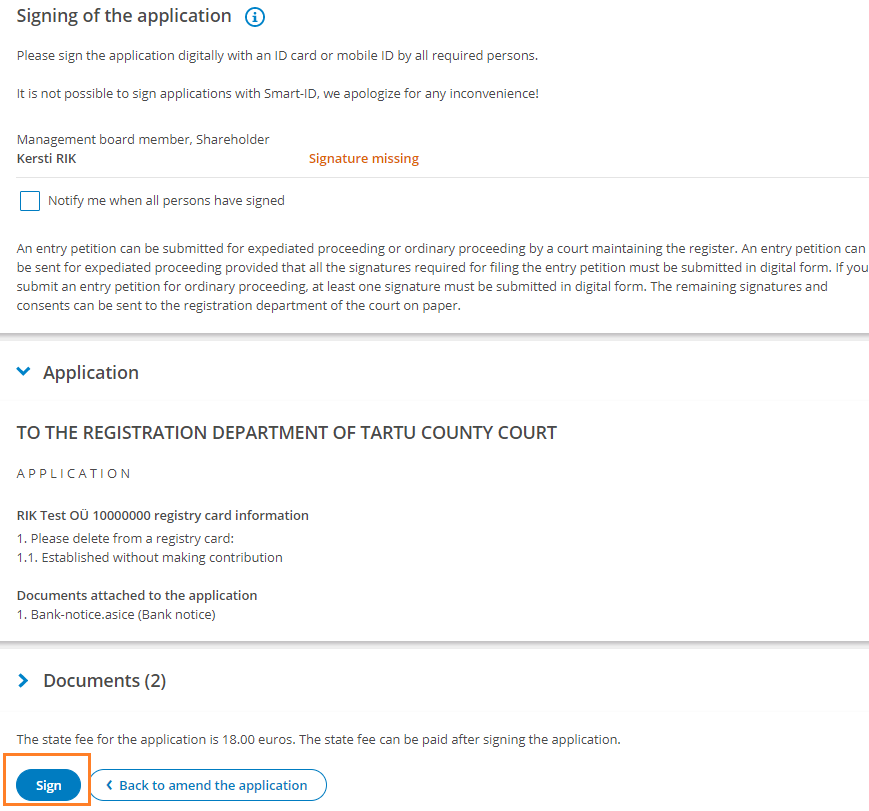 You will then be redirected to a signing page where, after a few moments, the user will be asked for a PIN2 code to sign.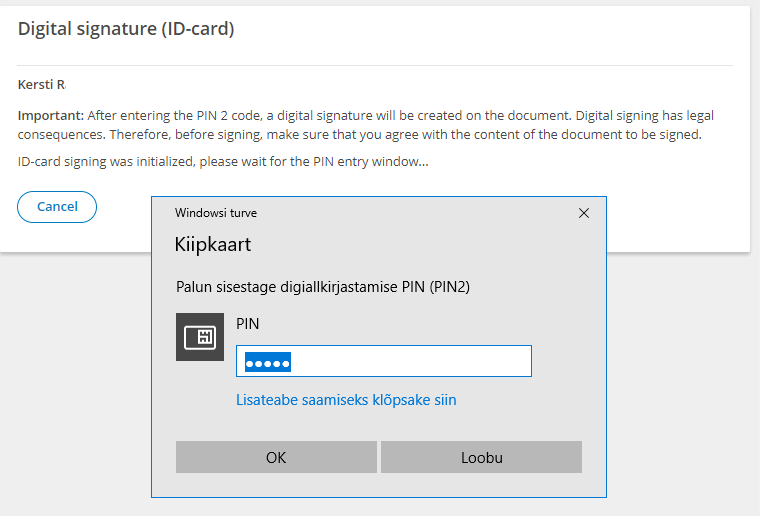 After entering the code, the document will be signed. When all the required signatures have been provided, proceed.
Then a state fee of 25 euros must be paid. When paying the state fee, it is possible to choose whether to pay the state fee on the portal via a bank link or to make a transfer outside the e-Business Register portal using the provided payment details and a unique reference number.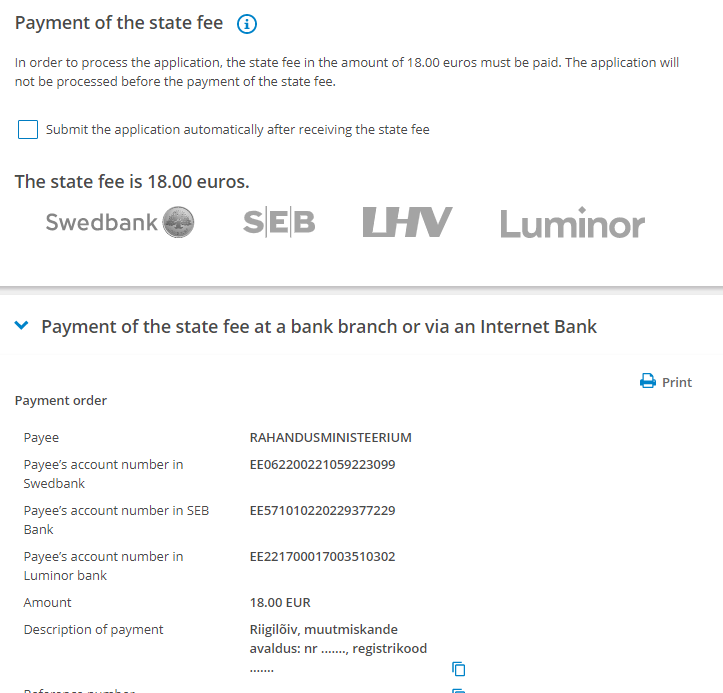 The portal will instantly recognize the state fee payment made via the bank link the system. State fee confirmation made outside the portal may be delayed. If you wish, you can check the "Submit the application automatically after receiving the state fee" so that the system will submit the application to the register immediately upon receipt of the payment of the state fee.
If this mark has not been made, the "Submit application" button must be pressed after paying the state fee.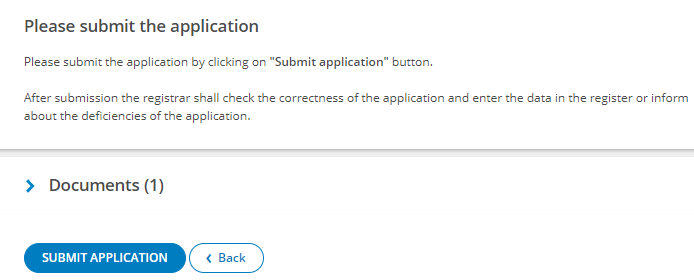 After submitting the application, you will be shown information about the submitted application, as well as the term of the proceeding by which the registrar will review the application and make changes in the register or inform the private limited company of the need to change the application.
If it is necessary to change the submitted application, you can do so until the registrar has made the updates in the register or until a term given by the registrar to remove deficiencies. Guidelines about changing submitted application.