30.08.2021
EBR Simple Search allows you to search for companies in the selected country by name or registry code. If the search from most of the countries is also open for a non-logged in user, then only contracted or registered EBR users can purchase the data of the searched companies.
You can search by name or registry code, and then you must also select the country from whose register the company is searched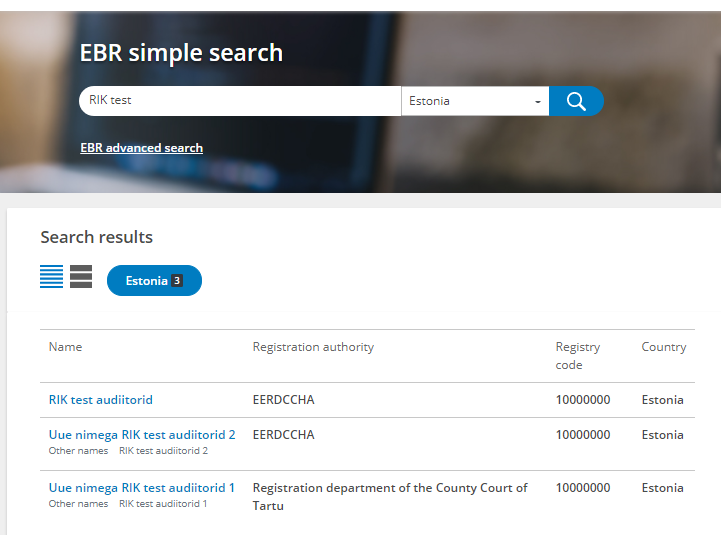 You can then select the desired company from the search answers by clicking on the company name.
In the company view, it is possible to purchase different displayed data according to the selected company and country.
Company data and persons related to the Company are displayed to the contractual customer immediately after clicking the "Buy" button on the portal. The regular EBR user has to pay first for the data via the shopping cart.
When ordering products under documents, it may take some time for the product to arrive after clicking the "Download" button.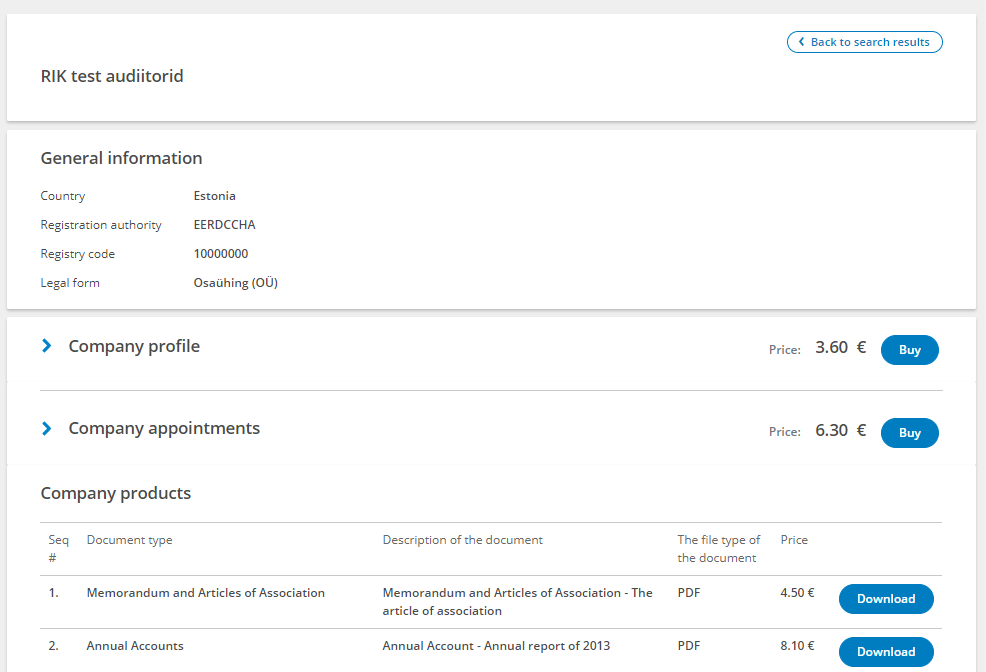 Viewing ordered documents:
You can see the ordered documents by selecting "Administration" and "Orders from European Business Register" from the menu
The page that opens then has two parts:
Under "Ordered products", you can view pre-purchased paid data and searches.
"Ordered documents" - all ordered documents with the status of the order are displayed. The "Download" button is displayed next to the delivered documents.