30.09.2022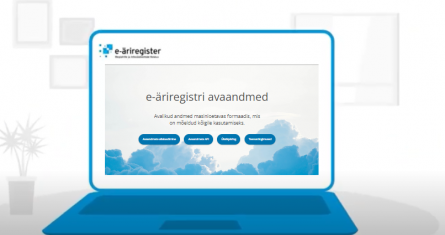 From October 1st 2022, Estonian e-Business Register data is available to everyone free of charge. Previously, a query fee had to be paid to view the data contained in the e-business register for companies, non-profit organizations, foundations, and state and local government institutions.
Bulk data files, API descriptions, Terms of use and possibility to send feedback on how to simplify the reuse and cross-use of data is available on the Open Data page of the e-Business Register. 
According to the Minister of Justice, making data available free of charge will help make the business sector more transparent and innovative. "For the development of the information society, free access to high-quality data is necessary, above all to data that is in the possession of the state. The availability of information helps ensure the transparency of the economy and creates the prerequisites for the development of smart data-based services," said Minister of Justice Lea Danilson-Järg and added: "A transparent business environment means that the consumer knows whose services and products he is consuming, and entrepreneurs can check the background of the cooperation partner when establishing business ties. The transparency of the economy is in the interest of the whole society."
The plans go beyond making registry data available. "At the moment, we allow the services of the e-Business Register to be used free of charge in the form they already exist," said Rivo Reitmann, director of the Center for Registers and Information Systems, and added: "This is the first step on the open data roadmap. In the next stage, we will review the needs of entrepreneurs and what they would like to add when creating new services. We also want to make finding information in the e-Business Register Portal more convenient."
According to Pille Lehis, Director General of the Data Protection Inspectorate, there is no need to worry that the data will now become excessively public. "When reusing open data, the entrepreneur must also follow the principles of data protection," said Lehis and added: "For example, when developing new data-based services, for each additional data processing, it is necessary to make sure that the service provider has the right to use the data for this purpose. We recommend that people check that there would not be any personal contact details entered in the register as company contacts - telephone number, e-mail address or home address - which are not recommended to be made public," advised Lehis.
Only documents in the public files of non-profit organizations will be subject to a request fee, as they may contain special types of personal information that are subject to restrictions on reuse.